Global Gathering, BD3 Video & Carnival Update
We have been amazed at the response to our global live-stream concert on Saturday. We hoped that in making something genuinely live, visually unrehearsed and obviously a bit rough around the edges, we would get across some of the energy and spirit of a real gig. It was genuinely exciting and nerve-racking to make and this seems to have connected with everyone in these unreal and bleak times. There were 6200 live links and so we estimate a worldwide viewing audience of anything from 10-25,000.

The background to the whole event was also captured by WDR for a documentary film to be screened in December.

The stream has now moved to https://www.themill.tv/ where it will be available to watch in a pay-to-view format for a while.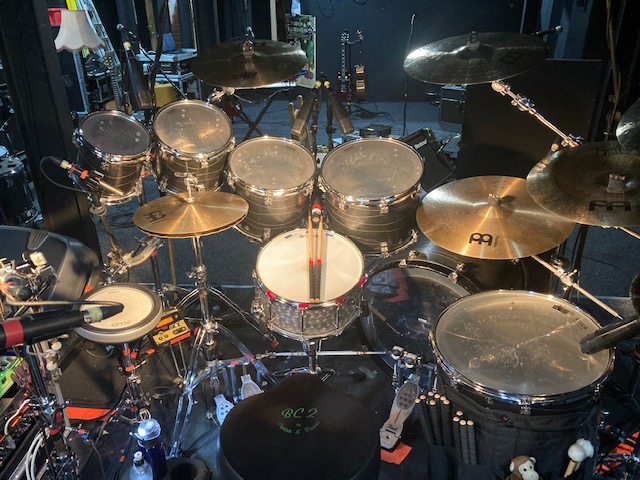 Michael Dean would like to thank Vibe Drums, Code Drum Heads and Ice Stix
Marshall would like to thank Blackstar
And Justin would like to thank Dougie at Free Creeper and Ben Shand at Beej Guitar Repairs for resurrecting his previously destroyed acoustic guitars.
Now we move to the release of the redux of the Carnival album on November 20th. Today we have the re-release of the BD3 video, originally filmed by Matt Stanley on an extremely cold night in Bradford in the winter of 2005-6, and now with the newly mixed audio.

We are taking pre-orders for the book-pack album HERE
The limited edition double white vinyl HERE
Both are accompanied by a particularly beautiful brand new T-shirt design HERE

Stay well out there, everybody.